Wow, the past few weeks have been crazy. Quite a lot has happened. This was definitely not the scenario I imagined even a few months ago, but despite quite a whirlwind of things happening, I managed to make it work.
Graduating
Immediately after visiting Chicago to scope out apartments. I had to go back home for the remainder of the semester due to the COVID-19 pandemic. I was lucky enough to be in among the least-affected classes. For the most part, we just continued doing what we were before (mostly a combination of lectures and projects) online.
One interesting twist was the component where I was teaching. I was a teaching assistant for Software Craftsmanship, and the primary component of my job was leading code reviews every week for students' programming assignments.
Then, the graduation ceremony was pretty much a complete non-event. Some videos were posted, and we each got a slide. I'll get my diploma in the mail in a few weeks. I managed to graduate Summa Cum Laude (for CWRU that means top 10% of my class), so that was good to see. They unfortunately removed my submission for my slide. I'm not sure why, since it wasn't anything inappropriate or rude or anything. It was just a picture of me sitting with a cat in my lap and the line "It's been a crazy four years". Oh well.
Moving
I have now moved to Chicago! When on my apartment scouting trip earlier, I found one apartment that I knew was my best option. The apartment had basically everything: a good location close to the L, lots of room, on-site laundry, the property management gave me a good impression of how they handled things, and an additional small room that would be good for an office. As an added bonus, the tenants living there at the time I toured the unit had a cat, so I immediately knew this would be a good apartment to have my own cat (coming soon, I hope!) After I finished with apartment tours, I went to the property management office to apply in person, and a few days later got a call telling me I was approved.
Fast forward to May, with some (a lot of) help from my parents, we loaded my stuff into a van and drove up to Chicago. Before actually moving in, I snapped a few quick photos of the empty apartment to document what it looked like without my stuff: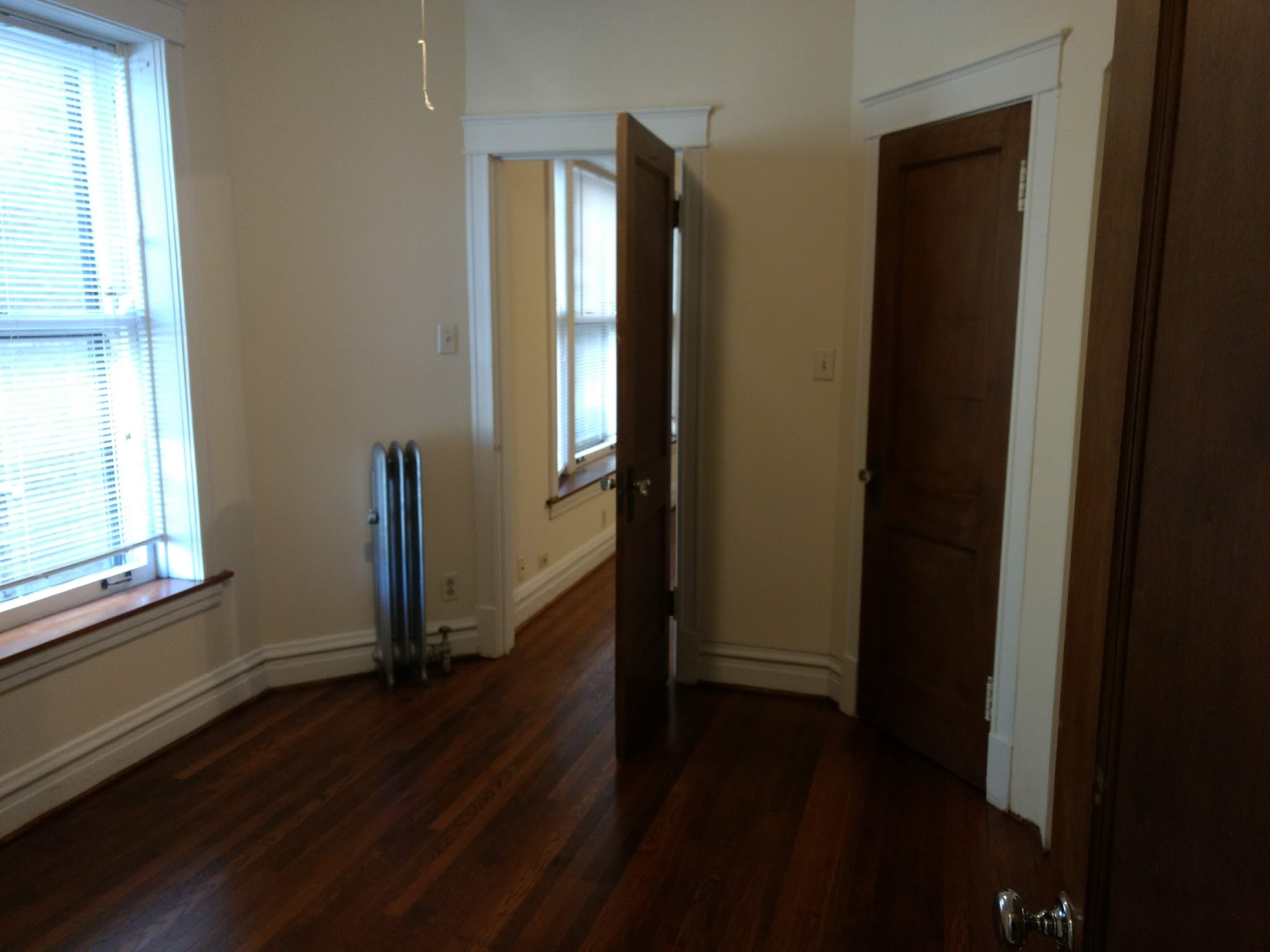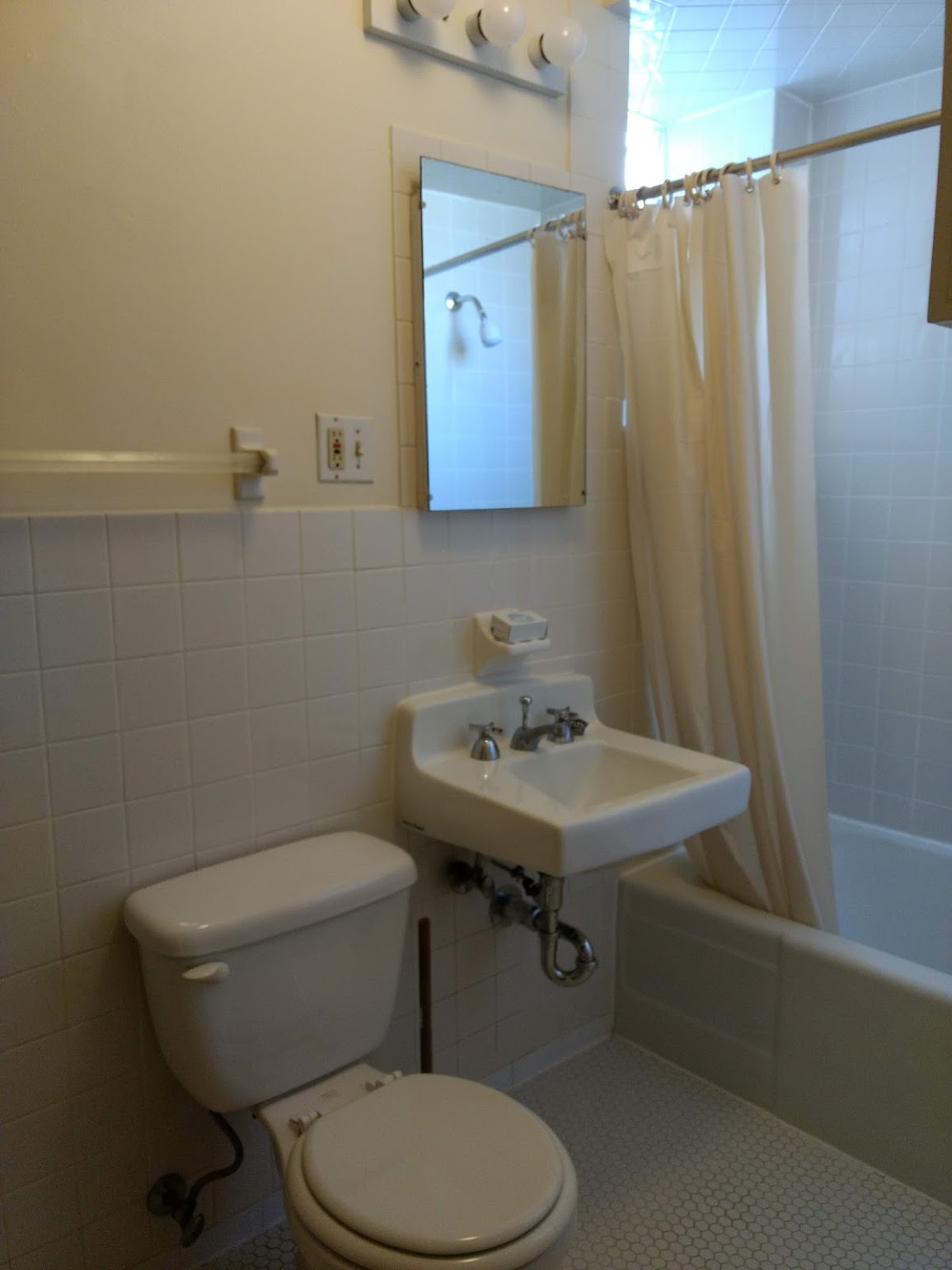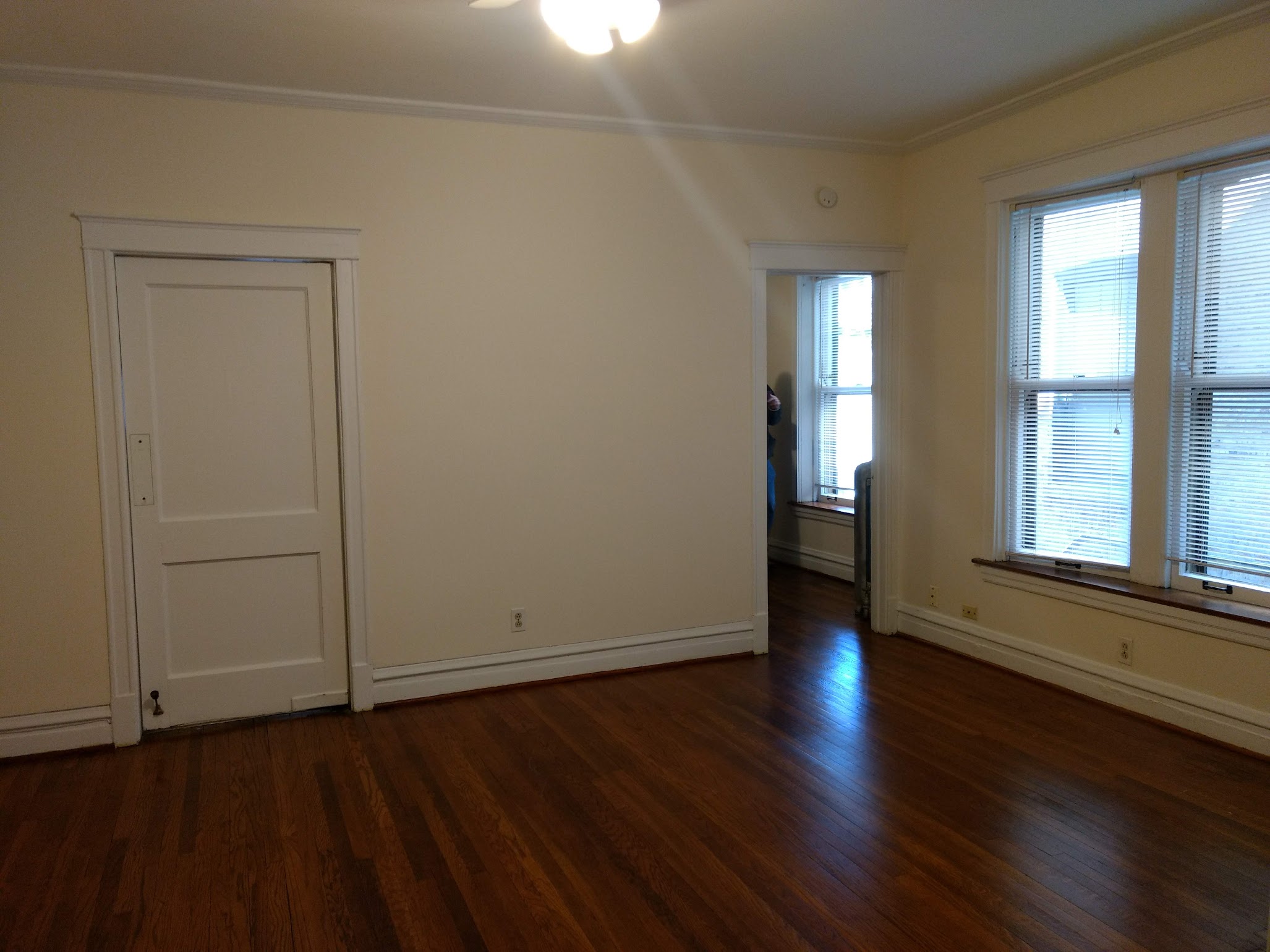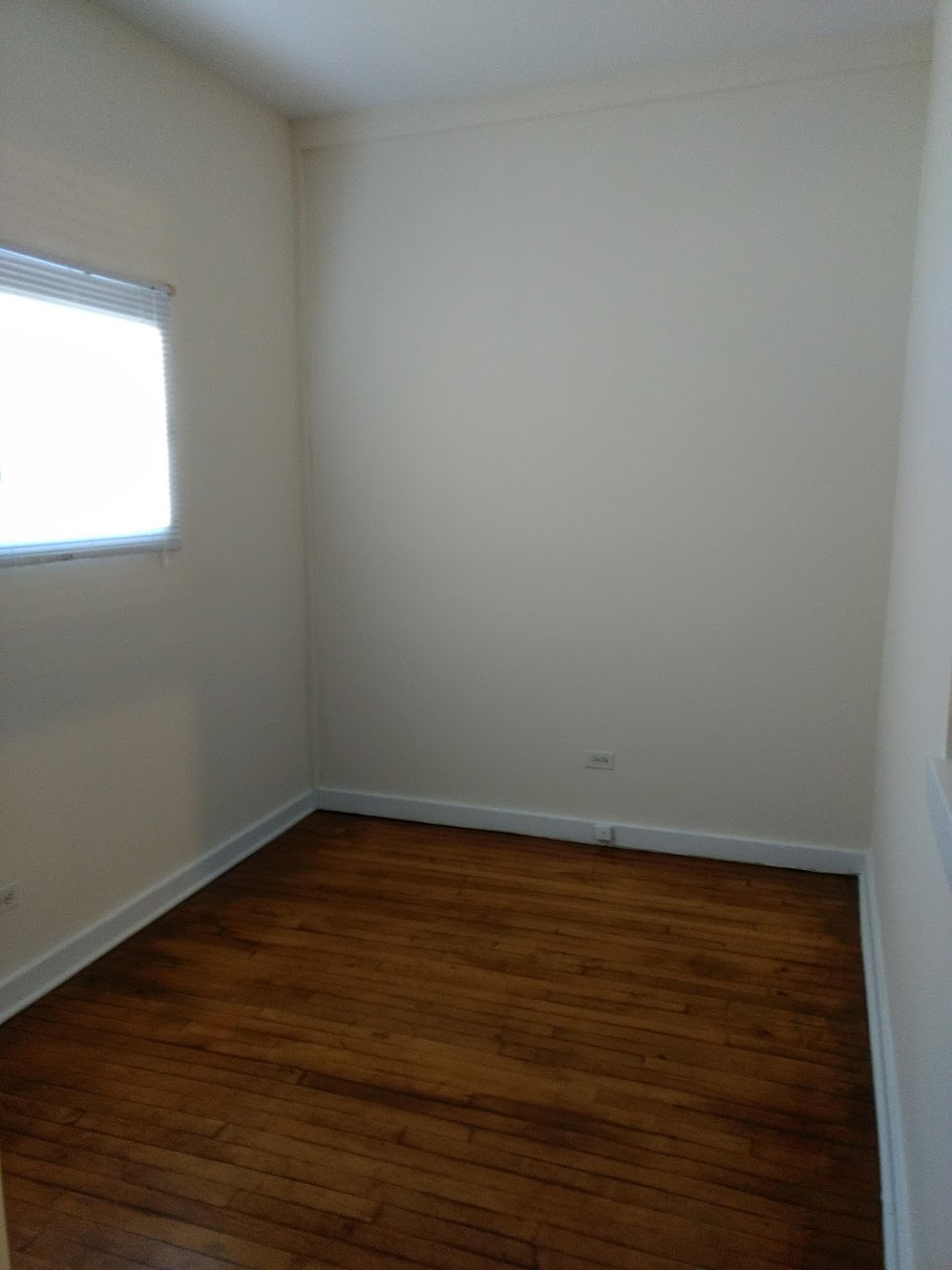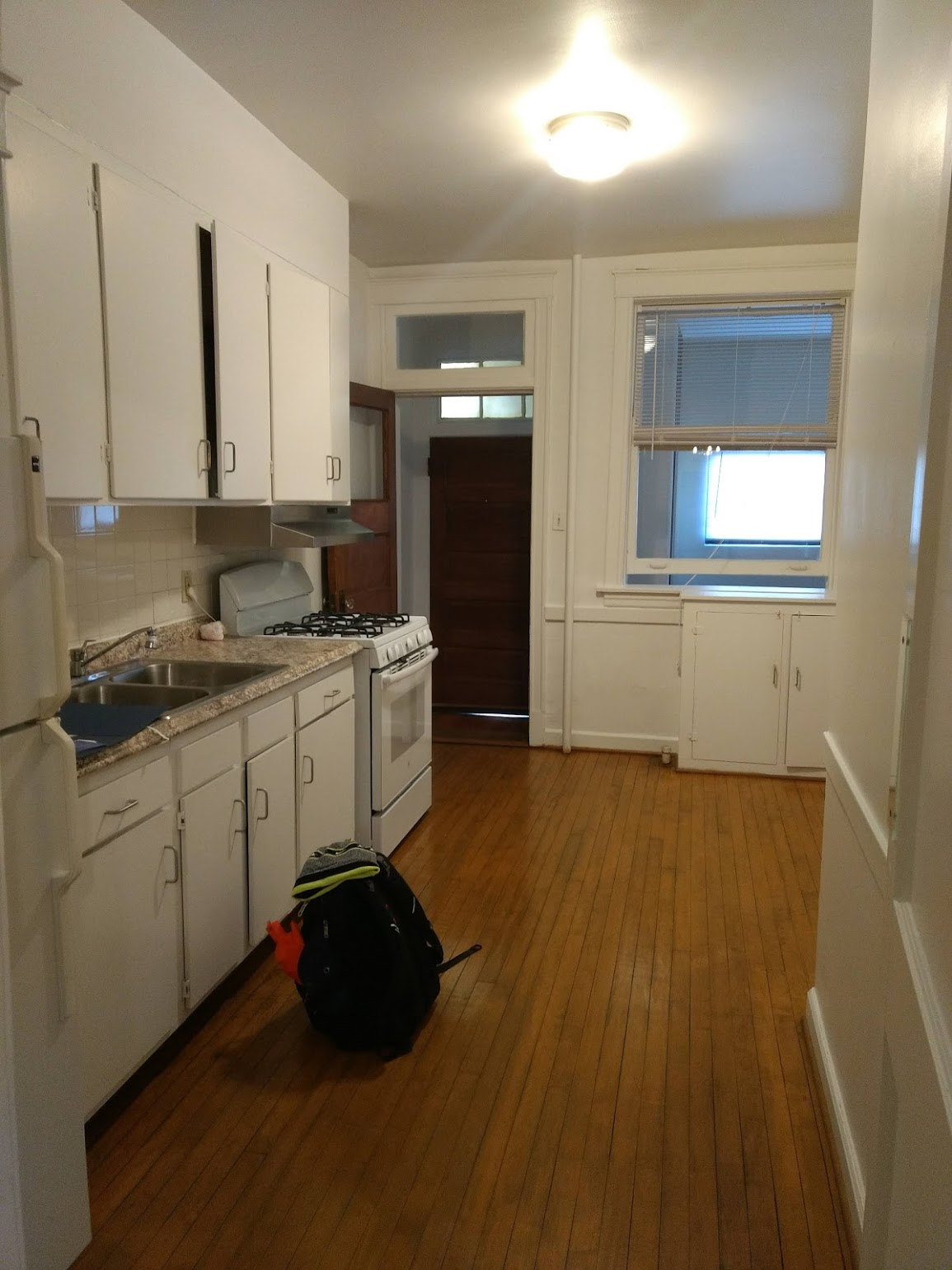 With that, we got to work unpacking everything. Most of the furniture was fairly easy. The bookshelf just had the shelves taken out, so we had to put those back. We also had to take the drawers out of the dresser to move it up the stairs. My desk required no modification at all. The one somewhat difficult thing was the bed, which we basically completely disassembled to fit into the van. However, being an Ikea bed, we were able to put it back together following the original instructions with minimal tools. Then we also unloaded my stuff, and went to Target to buy supplies and food. We finished the day with some Giordano's pizza (deep dish, of course), a fitting welcome to Chicago. The leftover pizza then lasted me three more days.
With that, I had a place to live! Over the next few days, I got to work making this place look more like home, putting up decorations, cleaning out boxes, etc.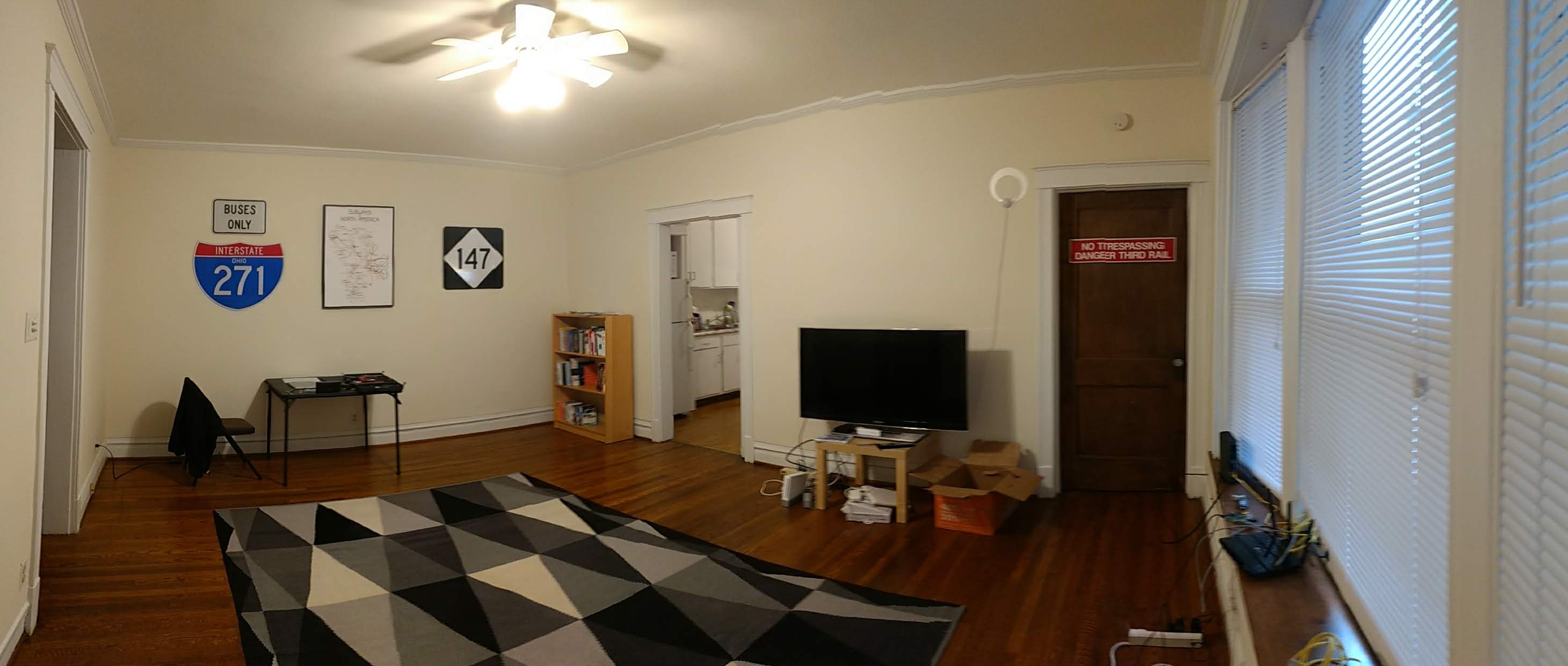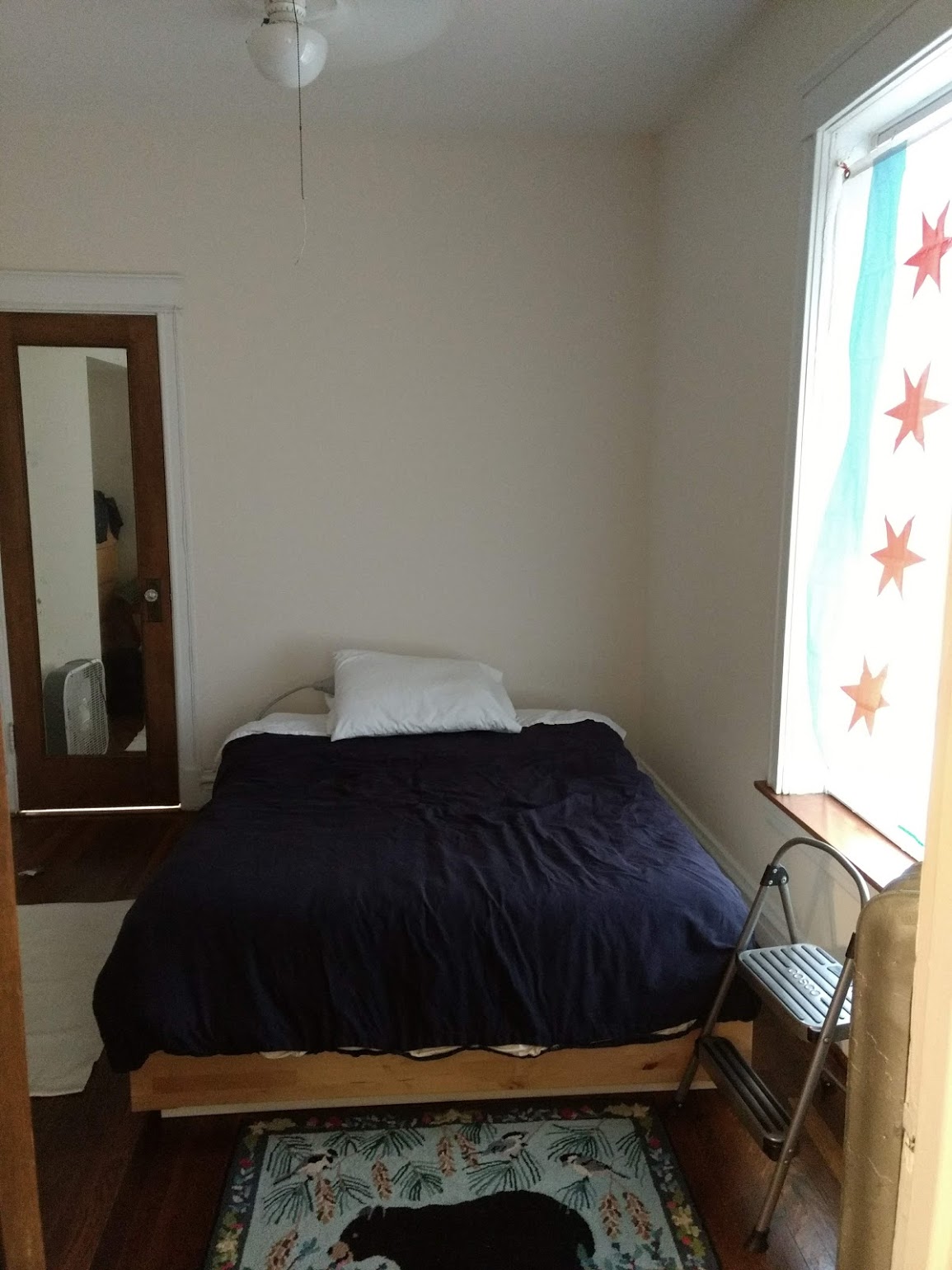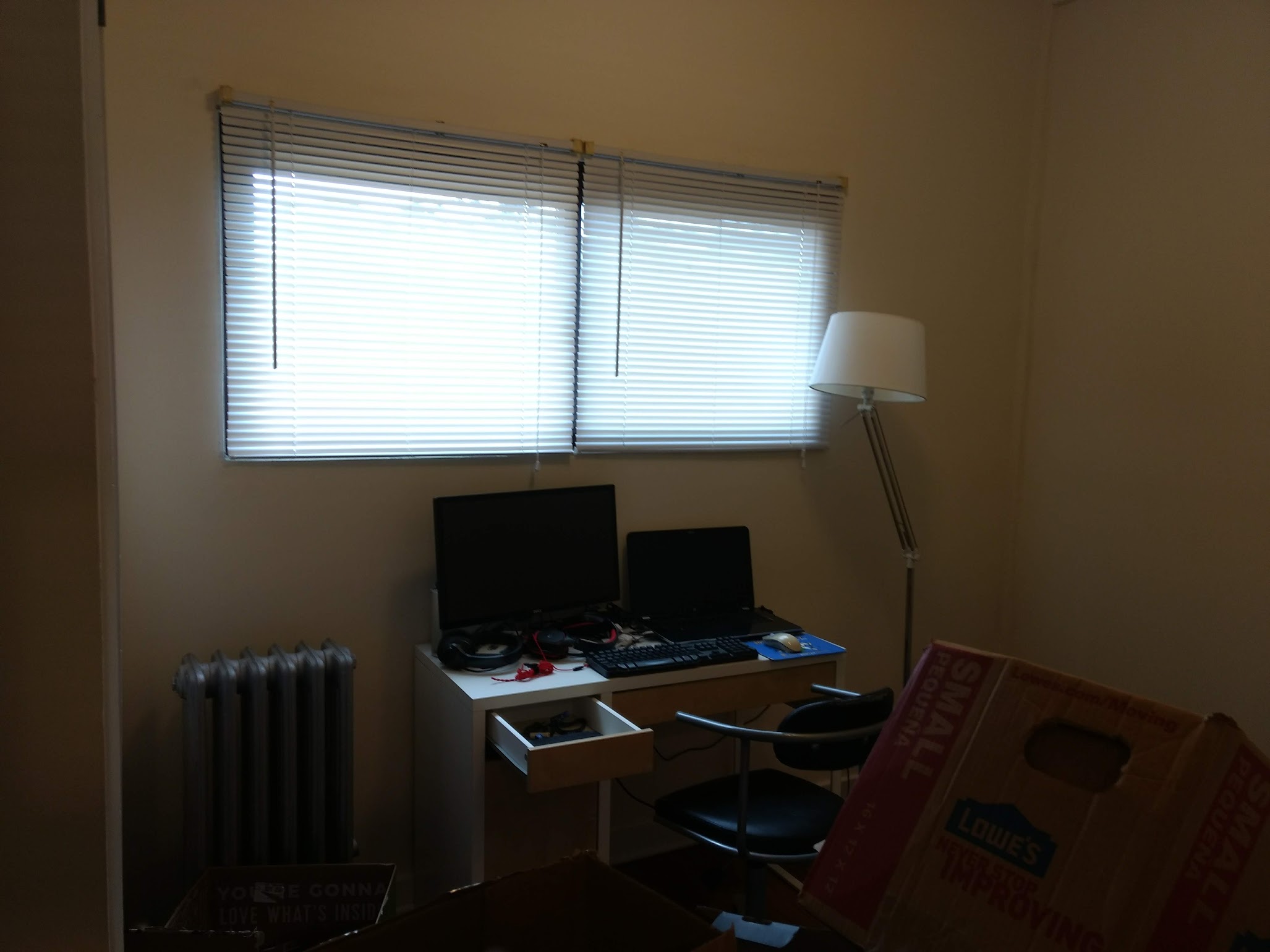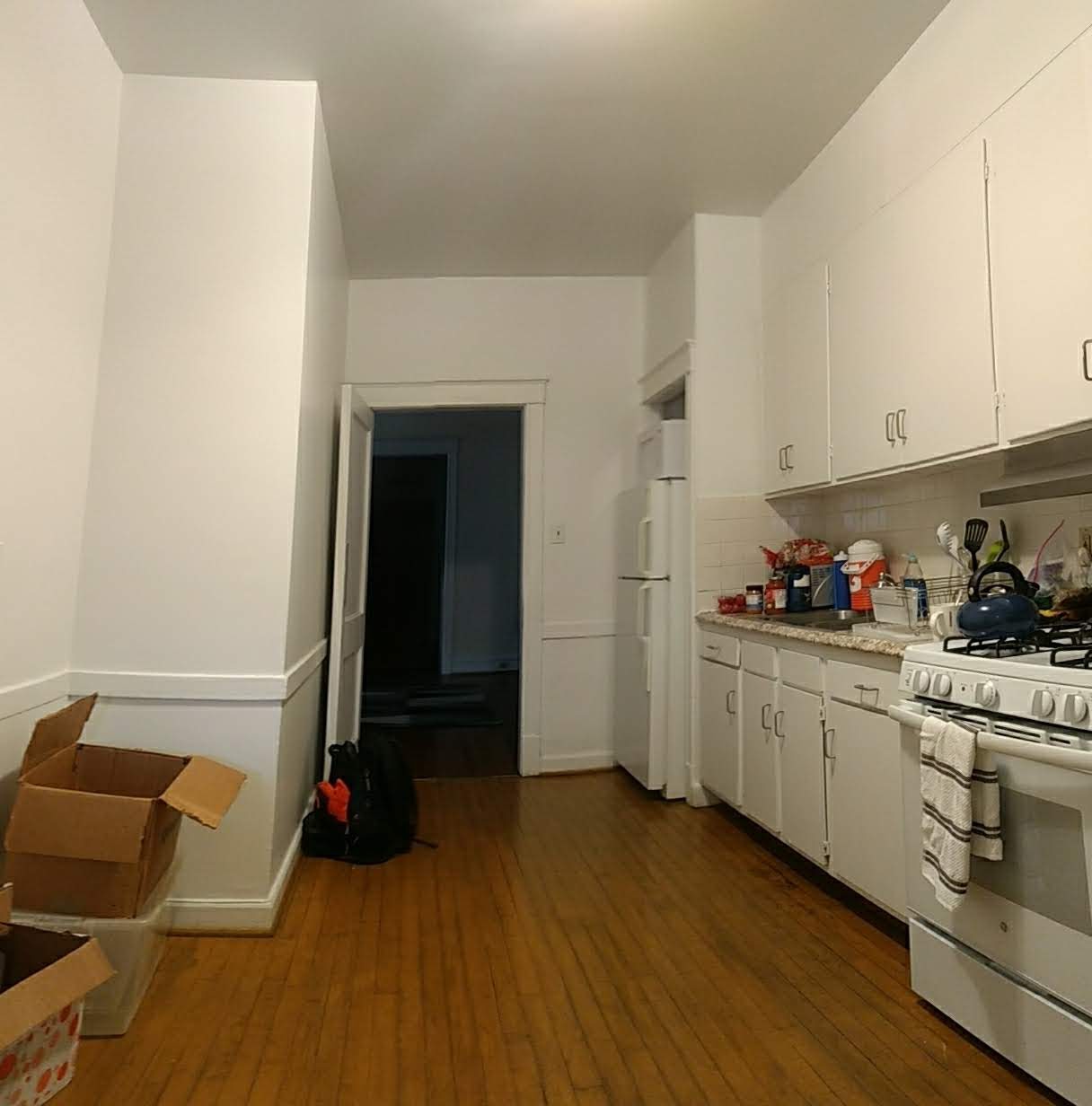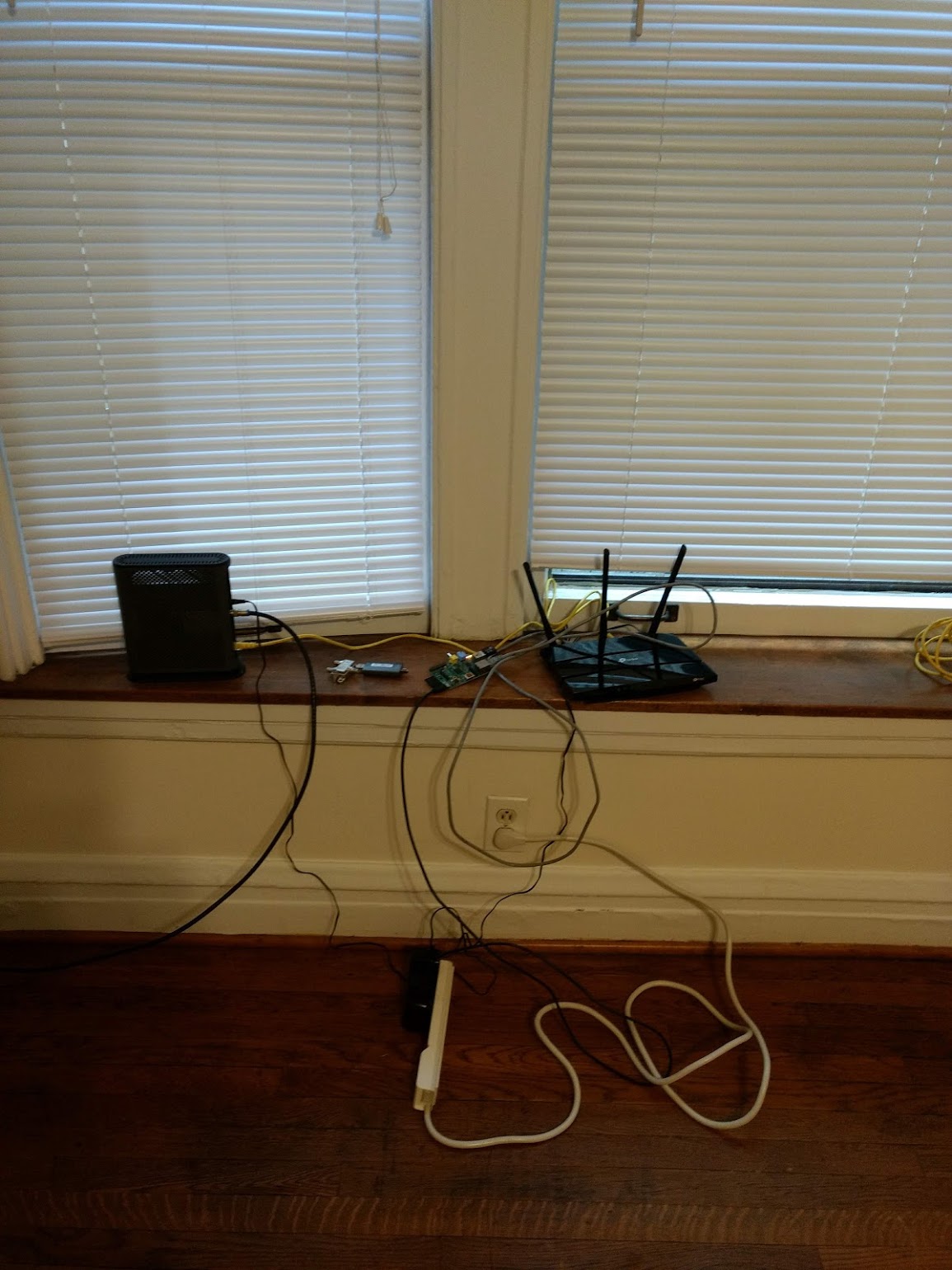 This definitely felt more like a home. However, I was still missing some real furniture. My living room table was a card table accompanied by a folding chair, and I had no couch. My grandparents came to the rescue for that problem and got me a table, two chairs, and a couch off Wayfair. After some assembly, I had a real living room: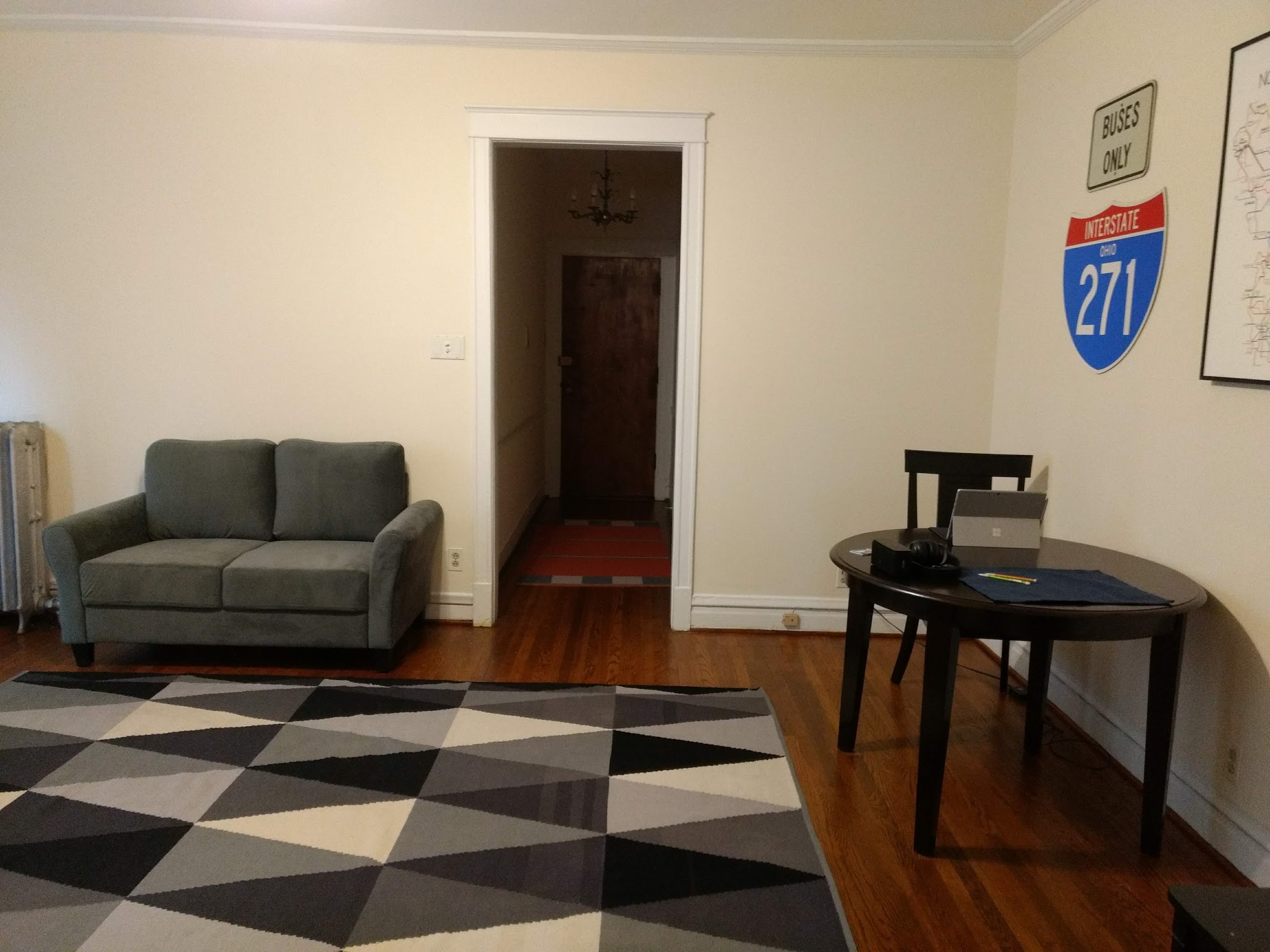 So with that, I have a home! No doubt this place will evolve as time goes on, but I'm pretty satisfied with how it turned out. I'm also really glad I ended up going for a slightly larger apartment, given that now I'm spending a lot more time here than I expected due to the stay-at-home order in Illinois.
Stuff I've been doing in the meantime
I had a fairly long gap between when I moved and when work will start, so I have done a bunch of different things in the meantime with all the free time I had. It felt weird being completely done with school, but nice to have all the free time. I have done the common things like watching TV and playing video games (in particular Wii Sports), but also some other things.
For exercise, I still am avoiding running on pavement due to my Achilles, and there aren't really any good non-paved places around here to run that I'm aware of. Also, all the gyms are closed as part of the COVID-19 prevention measures. Thus, I settled on biking outside. After spending five months on the elliptical, being outside and moving again was a great feeling. The lakefront trail is closed since the amount of people that used it posed a hazard for COVID-19, so I had to find alternate routes. My primary route so far has been the North Shore Channel Trail up to Skokie and Evanston, but I also recently found that going further east into Evanston and Wilmette (via Northwestern) is a good route. I biked downtown once too (via Broadway, which has bike lanes for much of its length) for some photos, to date the only time I've been downtown since I moved here.
I have not yet been on the L, which is a bummer given how much of a transit enthusiast I am. Still, I know that the public health of Chicago is more important than my hobbies, so I'm avoiding the L to give more room for the people who really need it. All my supply needs are within walking distance (Jewel-Osco for groceries and Target for most other things), and I haven't quite started work yet, so there really isn't much reason for me to be taking public transportation for now. Once things calm down some, I'll continue my exploration of the city. I have no plans to leave Chicago, so I have plenty of time to do this.
One of my projects in the meantime was the Arrow programming language, available on GitHub, and I will make another post about Arrow and the story behind it soon.
In all, despite the craziness going on everywhere, I think I'm doing well as I can right now. I can't wait to start work, and in time as things settle down I'll get to experience more of the city.